Tired of same old
political maneuvers in Congress? ?
Read "a response to Greg Harper" in the
Clarion Ledger Blog …
CONTACT
Contact Joel Gill Gill for Congress P.O. Box 1755 Ridgeland, MS 39158 Phone: 601-613-1235  [email protected]
"I will engage in thoughtful

discussions to develop workable

answers to solve the problems

facing the people of Mississippi's

3rd District."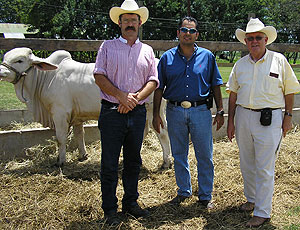 R-CALF USA President Dr. Max Thornsberry (L) and Joel Gill (R) meet with a ranch manager in Costa Rica during the 2005 CAFTA fact finding tour.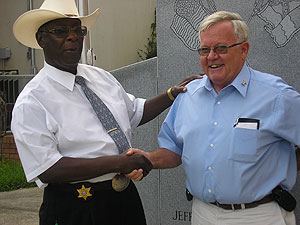 Jefferson Davis Co. Sheriff Henry McCullum congratulates Joel Gill for winning the county in 2008.